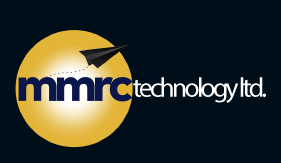 MMRC was established in 2013, it is one of the largest yet fastest-growing RC hobby supplier and exporter in Bangladesh, specializing in R/C electric accessories and general parts. Now we have 1500+items in stock, customers from all over Bangladesh.
MMRC is widely known for its professional, efficiency, good service and competitive prices.
We have established very good relationships with all major R/C manufacturers in China, USA, Hong Kong. We would like to bridge the gap between you and Chinese R/C manufacturers with our reasonable competitive prices and continuous improving service, to enlarge both our business scope.
We also appointed some factories to produce merchandises for us, all products branded with MMRC are strictly under our inspection and comply with our specifications. We promise that the performance and quality of all products branded under the MMRC trademark are in agreement with our concessionary OEM products.
From MMRC, besides those MMRC products, you can also enjoy our one-stop purchasing service, you can purchase all major original R/C products at competitive prices, and for those items we do not carry currently, you can just give us your lists, and we will contact the manufacturers and place the order on your behalf with very low handling fee. Upon your placement of order we will arrange the item for you. In this case an advance payment of 50% of the quoted money has to be submitted to us. Product will be delivered to you within next 15 working days of your order placement.
MMRC is your R/C sourcing solution in Bangladesh, MMRC is your purchasing office at Dhaka, We are waiting for you to explore the business opportunities between the two markets, please contact us just today.


aDD:
Suit # 707, Level # 7
Suvastu Archad, New Elephant Road,
Dhaka - 1205
Bangladesh
TELEPHONE: 01707726672/ 029634752

Website: http://mmrcbd.com/